Policies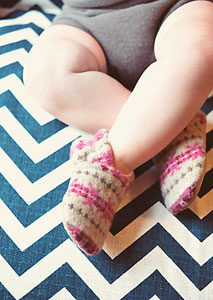 Our Warranty
Snow and Arrow guarantees all products sold by Snow and Arrow to be free of
defects in materials and workmanship for 60 days from the date of receipt
of product. If a product is found to be defective by Snow and Arrow, we
will either replace, repair, or refund upon final inspection. All warranty
claims must be authorized prior to product returns. Snow and Arrow will
cover return shipping for first class rates only in the event of a warranty
issue. Warranty applies only to the original purchaser. If you have
purchased a Snow and Arrow product from an authorized retailer, please
include a copy of your sales receipt.

Exclusions include normal wear and tear, damage caused by misuse, products
that have been altered, and products sold on clearance or factory seconds.

Our Return Policy
If you purchased your Snow and Arrow directly from us, returns may be made
for any reason within 7 days of receipt of your product. Returned products
must arrive in new condition with all original packaging in place. Once
your return arrives and is processed, a replacement or refund will be
issued within 2 business days. Shipping charges are non-refundable. If you
purchased your Snow and Arrow from an authorized retailer, you will need to
return your item to the retailer.

Please download our return form to accompany your return.